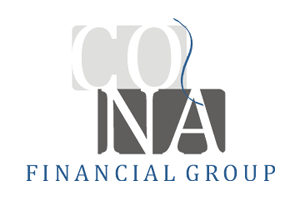 Cona Insurance & Financial Services • Cona Investment Advisors, LLC
Many years ago, as I was still building a manufacturing business that I would eventually sell, a man walked into my office. He was a local financial advisor (of sorts). The goal of his visit was to get me interested in buying a life insurance policy. I was 26 years old at the time, and being neither married nor a parent, I promptly informed him that I had no need of life insurance. (Okay, I didn't know what I didn't know, but at the time I was pretty sure that I was right.)
Fortunately for me, he came back around a few months later and we began to chat a bit about him and his profession. From that moment on I knew that I one day wanted to be in the business of dispensing financial advice–helping people plan for the future, choose their investments wisely, and make good choices with their money. Mind you, I had dealt with stockbrokers, insurance agents, and retirement plan administrators quite a bit in my capacity as a business owner, but I knew nothing of how the financial services industry worked from the inside.
In 2005, as I was preparing to sell off the manufacturing business, I found myself ready to dive into the financial services industry. Suffice it to say that it wasn't all I had hoped it would be, and found myself despising my new work as a financial products salesperson. Trust me, I am the last guy on the planet that should be pushing products. That's not what I wanted. I wanted to plan. I wanted to advise.
So, confronted with this dilemma, I took a step back, did some research and some divergent thinking (my specialty) on the problem, and came up with a solution: Start my own fee-based financial planning and investment advisory firm. And thus, Cona Financial Group was officially born.
Today, Cona Financial Group has offices in two states and a number of affiliated financial advisors that share my view of the profession. I serve as the Managing Partner and Chief Investment Officer, and provide the vision that drives the firm forward in an ever-changing industry. Click the link above to learn more.
Oh, and, here's my business card in case you want to get in touch.